One year on, Bourn Hall's Wickford fertility clinic is thriving
---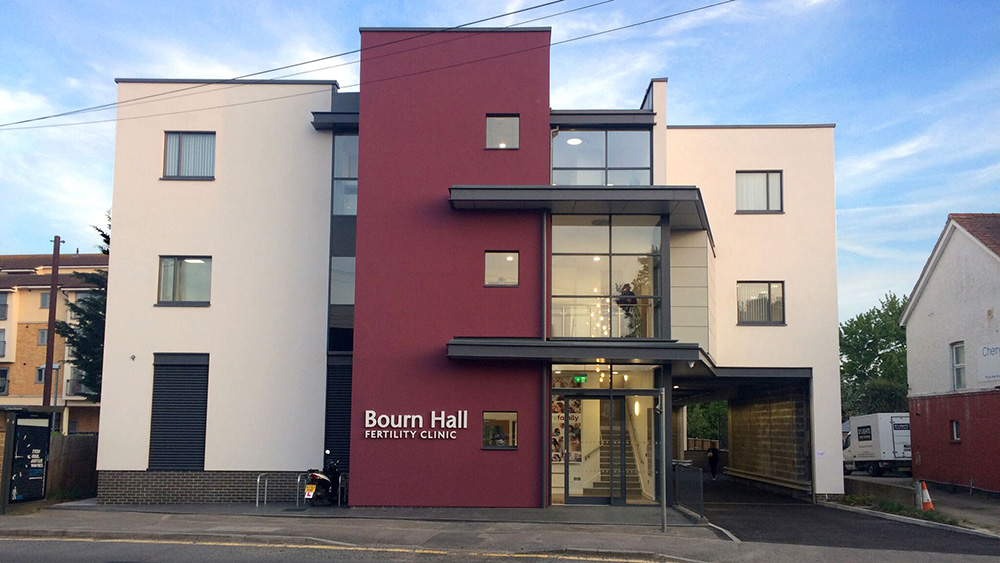 A year ago, we completed the development of a full-service clinic for IVF pioneer, Bourn Hall.
To coincide with a year since opening, Bourn Hall launched its advanced fertility preservation service. A new state-of-the-art egg bank will enable access to a greater diversity of donated eggs and make it easier for women facing surgery – or another life event that will impact their fertility – to freeze their own eggs and keep their chance of having a baby.
Egg freezing is still relatively recent and only 2,000 babies have been born worldwide from frozen eggs. Advances in cryopreservation techniques mean that Bourn Hall has confidence this procedure will become as robust as the freezing of sperm and embryos and will offer those in need of donated eggs shorter waiting times and greater choice.
Bourn Hall was established in 1980, two years after its founders Mr Patrick Steptoe and Professor Robert Edwards, pioneered the conception of Louise Brown, the world's first IVF or test-tube baby in 1978. Since its foundation, the clinic has assisted in the conception of over 10,000 babies. Bourn Hall sees private and NHS-funded patients across their UK locations in Cambridge, Peterborough, Colchester, Wickford, King's Lynn and Norwich. They also have partner clinics in Luton and Dunstable University Hospital, and Herts & Essex Fertility Centre.
Designing the new clinic
Bourn Hall contacted us in 2014 as it required a full-service facility to replace its satellite clinic nearby in Wickford. The new clinic needed an embryology laboratory, cryogenic store and the capacity to undertake 1,000 IVF cycles a year.
To meet the Bourn Hall's complex requirements, HPC worked closely with an experienced, innovative team of design and construction specialists to develop a high specification facility. The first floor houses the clean room areas; the laboratory, cryostore and procedure room alongside recovery and changing. Consulting and scanning suites are located on the second floor arranged around the reception and administration areas. The ground floor undercroft provides car parking, loading areas and storage, with access to further parking at the back of the site.
Specialist requirements
To operate successfully, an IVF clinic requires clean-controlled laboratories and rooms which offer the highest standards of air quality, temperature control and cleanliness.
A key requirement at the Wickford clinic was the need to minimise vibration to prevent impact to activities undertaken in the embryology laboratory. A special concrete frame was used to minimise general vibration, and pressure pads are applied to equipment in the clean areas.
The air quality in an embryology laboratory has a vast effect on the health and viability of embryos so the air system in there had to be completely separate from the remainder of the building. It is details such as these that make developing a facility of this kind particularly complex.
There was also much to consider from the patient perspective. Optimising the workflow (patients, staff, materials and waste streams) in the building was key in order to comply with current Human Fertilisation and Embryology Authority guidelines for IVF facilities.
If you have a particular set of requirements for a healthcare facility, please contact us – our experience in specialist technology requirements, primary care and polyclinics means we can create a bespoke facility for you.
Email Victoria Stacey or call 0203 617 8730 to discuss your plans.
---