Register for the Independent Doctors Federation Regional Launch Evening in Chelmsford in association with HPC
---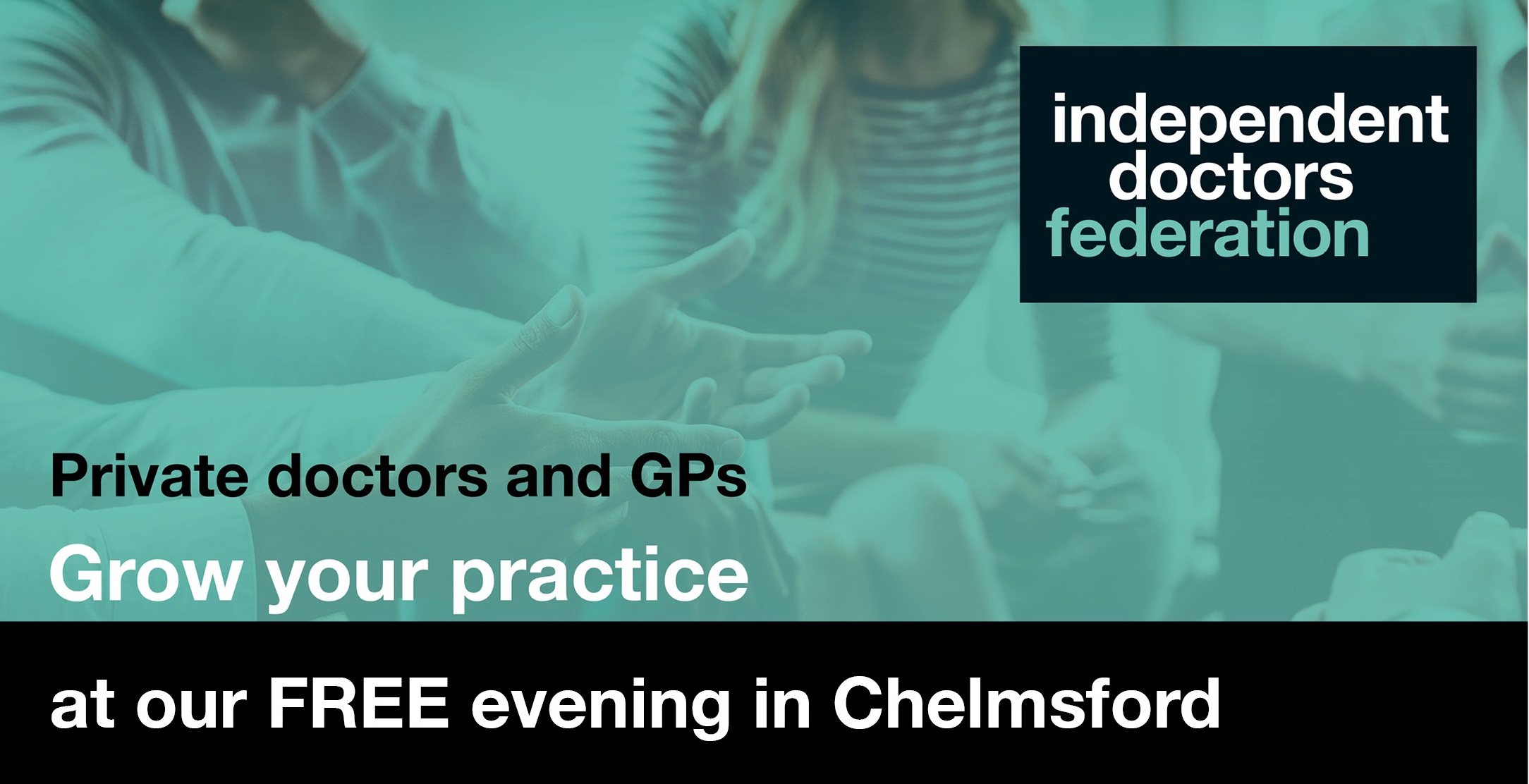 HPC is partnering with the Independent Doctors Federation (IDF) on its event to invite doctors and GPs to join them at the IDF's Regional Launch Evening on 10 October at the Essex County Cricket Club.
This meeting will introduce the IDF and its new business service that is designed to help new doctors starting in independent practice, and also provide an independent resource to maintaining a safe and effective private practice.
The IDF's analysis showed that 40% of its membership was outside London, and it wants to ensure that these members have access to the benefits that are enjoyed by those closer to London.
You can register for the free event here: https://www.eventbrite.co.uk/e/idf-regional-launch-evening-in-chelmsford-in-association-with-the-healthcare-property-company-tickets-65022544180
---