HPC unveils new full service clinic for IVF pioneer Bourn Hall
---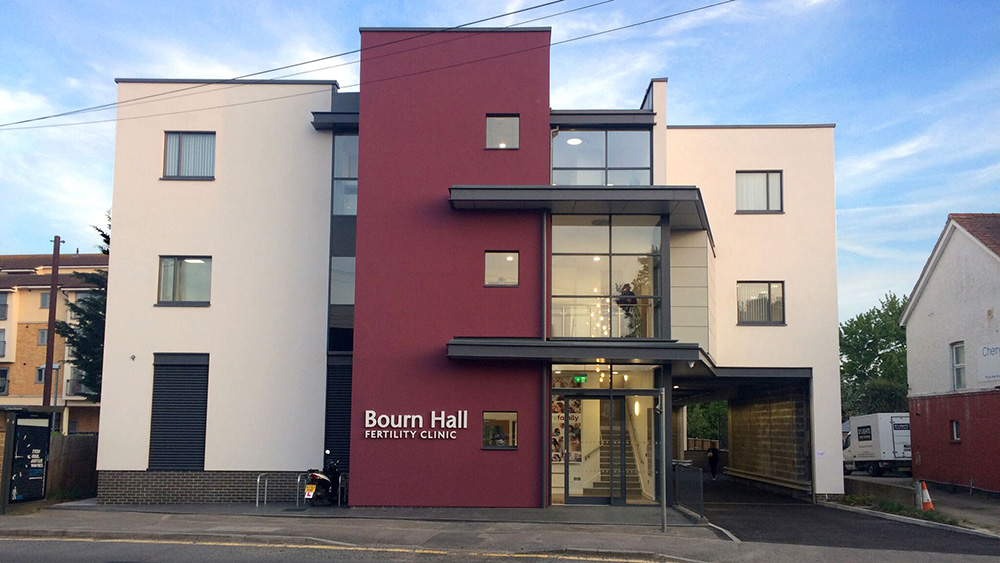 The Healthcare Property Company (HPC) has today completed its impressive development of a new full-service clinic for IVF pioneer Bourn Hall this week in Wickford, Essex, featuring a state-of-the-art embryology laboratory and cryogenic store.
The purpose-built 1,400 sq m clinic is welcome in the current market as an increasing number of patients are accessing the private sector for IVF treatment. It replaces Bourn Hall's existing satellite clinic in Wickford, meaning that patients can have all treatment on-site without the need to travel further afield. It is the first time that Bourn Hall has commissioned a new build, and it is anticipated that it will form a blueprint for further clinics.
The clinic design at Wickford comprises three floors – the upper two floors have a mixture of laboratories and treatment rooms, along with administration, offices and consultation rooms. The ground floor will be used for car parking, extensive and highly sophisticated plant, loading areas and storage.
HPC has worked closely with an experienced, innovative team of design and construction specialists to develop a high specification facility which meets the exacting requirements of Bourn Hall – from the intricate workings of the cleanroom laboratories to the application of the strong brand elements to deliver a similar patient experience throughout the design of their facilities. It was important to deliver a distinctive building with a welcoming interior which will provide a sense of wellbeing and confidence alongside the clinical treatment spaces.
The development of this clinic is in line with HPC's strategy to develop property for private healthcare providers. The majority of its projects to date have been in conjunction with the NHS in primary care, although the company has a strong track record of working with private providers over the last 20 years. HPC's skill of understanding the requirements for developments that contain laboratories, cosmetic dentistry and diagnostics, or a range of different elements, will be put to excellent use.
Paul Stacey, Managing Director of HPC, said: "It gives me great pleasure that today HPC has completed the purpose-built 'state of the art' IVF Clinic in London Road, Wickford and handed the building over to Bourn Hall who will operate the facility under a 30-year lease. This high specification building will provide a full range of IVF services for the people of South and Mid Essex and beyond.
"The development would not have been possible without the close collaboration between HPC and Bourn Hall, a skilled and experienced professional team including architects, BRP, and the local construction company, A W Hardy Limited. I would also like to thank Eliot Kaye and his team at Puma Investments whose vision enabled the financing of the project."
---