At HPC we work with a panel of highly qualified, experienced and talented professionals to ensure the highest quality and service for each project.
But what do they do when they're not designing healthcare buildings? We spoke to architect Pete Adams from AP4 about his passion for writing crime fiction and being hailed as "The Salvador Dali of thriller writers".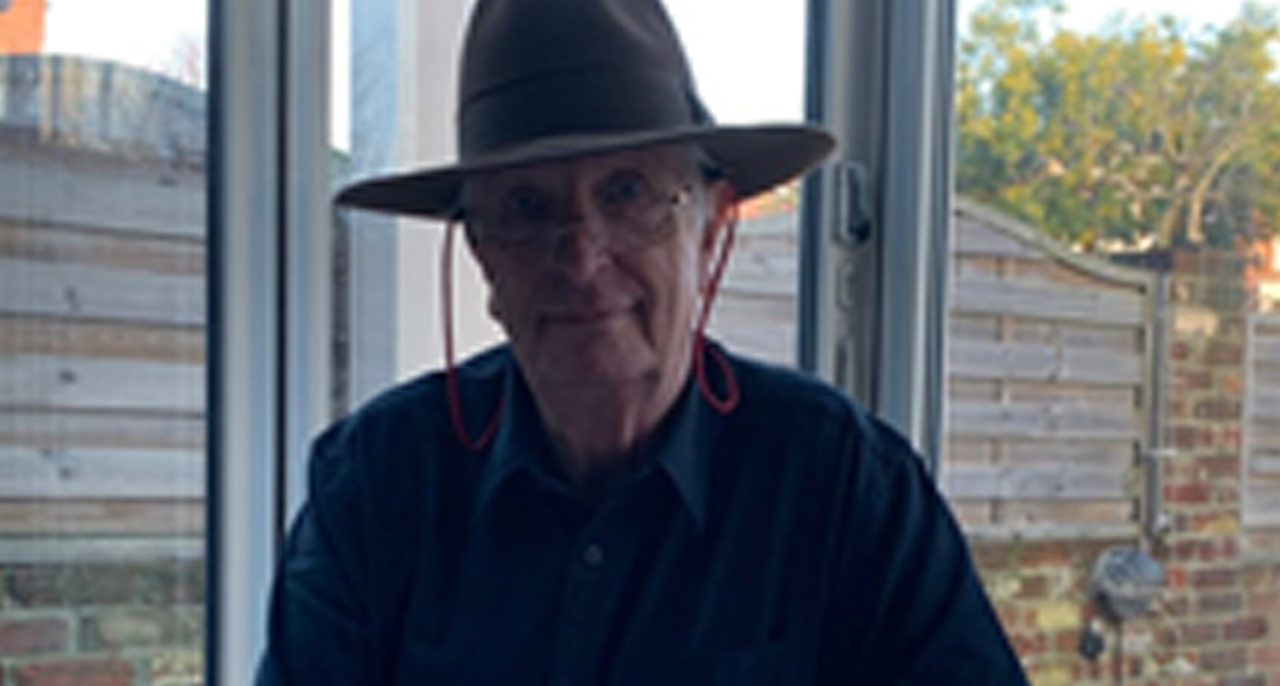 Pete has 9 Books published with 2 more coming out this year and he is receiving worldwide acclaim. 8 of his 9 books are on Audible, 9 being commissioned soon.
Hi Pete, what got you started writing fiction?
I was just past 40 when I had a period of not sleeping. My doctor said to get a hobby. I had stopped playing rugby and not replaced it with anything, so I went to the library and whilst staring at the Hobby shelves blankly a librarian approached me and asked if she could help; I could not think of anything that interested me.
She suggested reading (der) and after saying I did not read fiction but liked medieval history, she recommended Name of the Rose by Umberto Eco. I was hooked and from then on, I devoured books and had frequent exchanges with the librarian by email. And when she noticed the number of books I was taking out dropped drastically, she asked why. I said it was because I had started writing myself.
There followed a lengthy period of advice and encouragement and then how to go about getting published – getting an agent and then a publisher must be one of the hardest tasks I have ever tackled. I naively described my books as comedy. Eventually an agent responded saying not many agents or publishers will take on humour. He liked my books and suggested that if I self-published, I would almost certainly get approached by a publisher. I self-published 2 books and was approached by a publisher who they liked my crime novels, they make you laugh, cry and think. They published books 3 and 4 and put my name on the map with brilliant PR.
After a while a well-known author who had read all my books, suggested I contact her publisher. They were Scandinavian, based in Tokyo and with global outlets. I had a contract in 2 weeks and they republished books 1 to 4 along with book 5 of the Kind Hearts and Martinets series – now I have 9 books published with reviews from Australia, Philippines, India, Europe, Canada, USA and the UK.
You've got an impressive bibliography- which of your books is your favourite?
A difficult question and one I am often asked. I answer, book 2, Irony in the Soul, because it is the key to the books that follow.
The plan is a 14 book series comprised of 4 mini-series. Kind Hearts and Martinets, the DaDa detective Agency, The Rhubarb Papers and An Avuncular Detective. Within the 14 books is an historic look back to how it all started in East End of London gangland, called Larkin's Barkin'.
In each book there is a moral dilemma, for instance, how to stop something that in your heart you wish to see happen. Irony in the Soul establishes that theme.
What inspires you as a writer?
The characters – my novels are principally driven by the characters. I love to create personalities, good and bad, develop a life around them and involve them in a narrative.
As a crime writer- what guides you in the right direction police procedure wise?
Pride and Prejudice by Jane Austen – stop tittering at the back.
I find police procedurals stifling. I especially do not like the arrogant portrayals of detectives, like, "Shut it" and the abuse of not just the public but junior ranks. I started by trying to pen a crime thriller that was 'polite'. My central protagonist (although this is a foil, see question below) Detective Inspector Jack (nicknamed Jane) Austin, and this jumped up, cockney, spiv of a barrow boy, from the East End of London, infects his police station, ironically, with genteel manners and polite exchanges.
Interestingly I have had several messages from police officers who confirm that the reality is more like my portrayal than the brutish crime stories on the TV. I did not know this, I just liked to free my imagination.
Who is the favourite character who've created?
Another question I am often asked with the expectant response being, DI Jack Jane Austin, but it isn't. Jack Austin is a foil and he surrounds himself with strong support characters, many of whom are women. I come from a large matriarchal London family and this influences a lot of my writing. Of the female leads, I would have to say Det Superintendent Amanda Bruce. A strong woman indeed who can control Jack Austin.
What are you working on now?
A sequel to Black Rose – A Midsummer Night's Chutzpah. Book 1 of the Larkin's Barkin' series, set in 1966 East End of London gangland.

I had written the sequel book, A Deadly Queen, but lost it in a major IT catastrophe. I thought I might leave it, but readers are looking to know what happens.
What does the future hold for your writing?
I am involved in supporting my publisher who now has my books available in bookshops around the world. I cannot say I enjoy the PR stuff but it is a requirement for all modern day writers.
My publisher is keen for me to complete the 14 books in the series I am considering titling, Hegemon Chronicles. After that they would like to see me continue with The DaDa Detective Agency and the Avuncular Detective series which I will do but6 have other ideas I wish to pursue.
I have also written and illustrated 3 books, Whopping Tales; children's books for grown-ups who have not grown up. These are now under contract with my Publisher – not sure when they will be out.
Prior to lockdown I was invited to various events to talk about my writing. I have twice been a panellist at the International Crime Convention 'Crimefest'.

My next book festival is in March.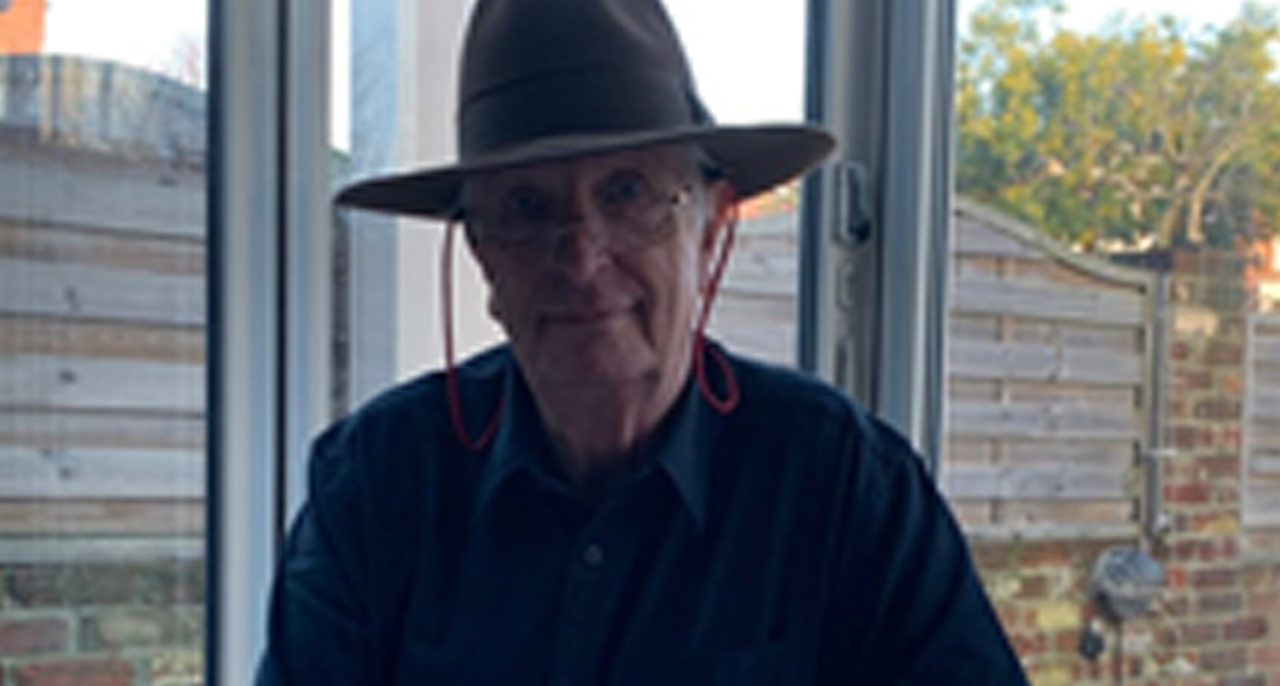 ---