What to expect when working with HPC
---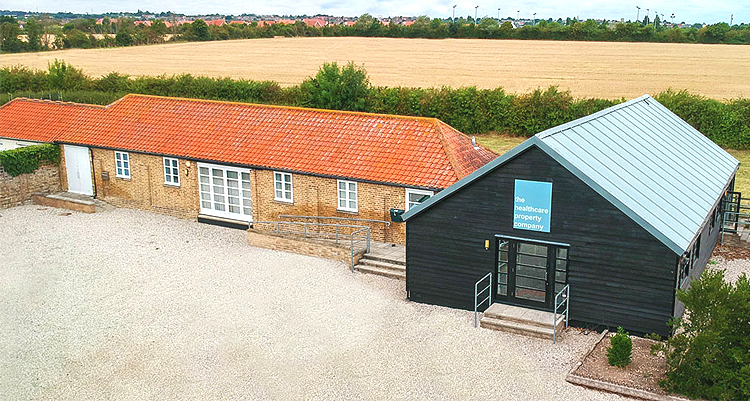 The Healthcare Property Company is a family owned business specialising in healthcare property development services for practitioners and investors in the healthcare industry. Our goal is to facilitate the entire project from site finding and design to the construction and handover of the final development.

We've been operational for over 25 years and have developed healthcare buildings throughout the UK and into Europe. The reason healthcare professionals continue to put their trust in us is down to three core reasons.
50+ years of Experience
Our owner and Managing Director Paul Stacey began his career in healthcare services and facilities at Nuffield Health in 1973. Since leaving Nuffield in 1992, he has played a crucial role in the development and delivery of over 100 healthcare facilities ranging from implementing small walk-in GP centres to large primary care resource centres and specialist facilities throughout the UK and policlinics in Germany following the establishment of The Healthcare Property Company ("HPC") in 1994.
HPC work with a group of diverse and skilled individuals who bring decades of expertise in real estate development, construction management, engineering, design, and project financing to every client we work with.
Since 1994, HPC have developed a wide range of high-quality medical facilities from small, single occupant buildings to multi-occupant, one-of-a-kind facilities. Whether you own an existing facility or are looking to construct a new one, HPC will provide sound advice on every area of your healthcare property development.
Expert personnel and organisational structures
At HPC we believe the key to a successful property development is the team behind it. To deliver your project on time and to a high standard we assemble tried and tested professionals, each one specialising in a different area of work to create a unique, strong and reliable team for your property development.
In order to keep this team effective, clear roles and responsibilities are communicated and assigned to each team member to cover all aspects of the development. Each person knows what their role is within the project and who they work directly with, as well as what their responsibilities are towards the rest of the team members. The end result is a clear line of communication and command, crucial to achieving a final objective.
Clarity in Communication
The Healthcare Property Company believes in transparency and has always taken an "open book" approach with both clients and teams alike. We make ourselves available to answer any questions clients may have no matter how small queries are. This ideology is a core brand value for HPC, helping us to deliver fully developed healthcare properties successfully.

Every development undertaken by HPC is assigned a project director who creates a clear and concise program of delivery. Our workflow, communication lines and accessibility allow for a clear reporting structure, ensuring that all necessary parties are kept well informed at every stage of development.
We keep your best interests at heart
At HPC we keep you, the client, at the heart of the project at all times, even when it comes to finding finance. Unlike other developers, we're not tied to any particular funder so we're here to help you find the appropriate finance for your project.
HPCs ethos revolves around people, and specifically you, the client. We take a "Hands on" approach at every stage of development not just to develop a magnificent healthcare property but to take care of you and your investment into us.
If you're thinking about setting up a private medical practice, moving to new premises or investing in a healthcare medical facility then get in touch with HPC to see how we can lend you our 50+ years of experience to accomplish your goals.
---