Much-needed new health centre opens doors to public in Swansea
---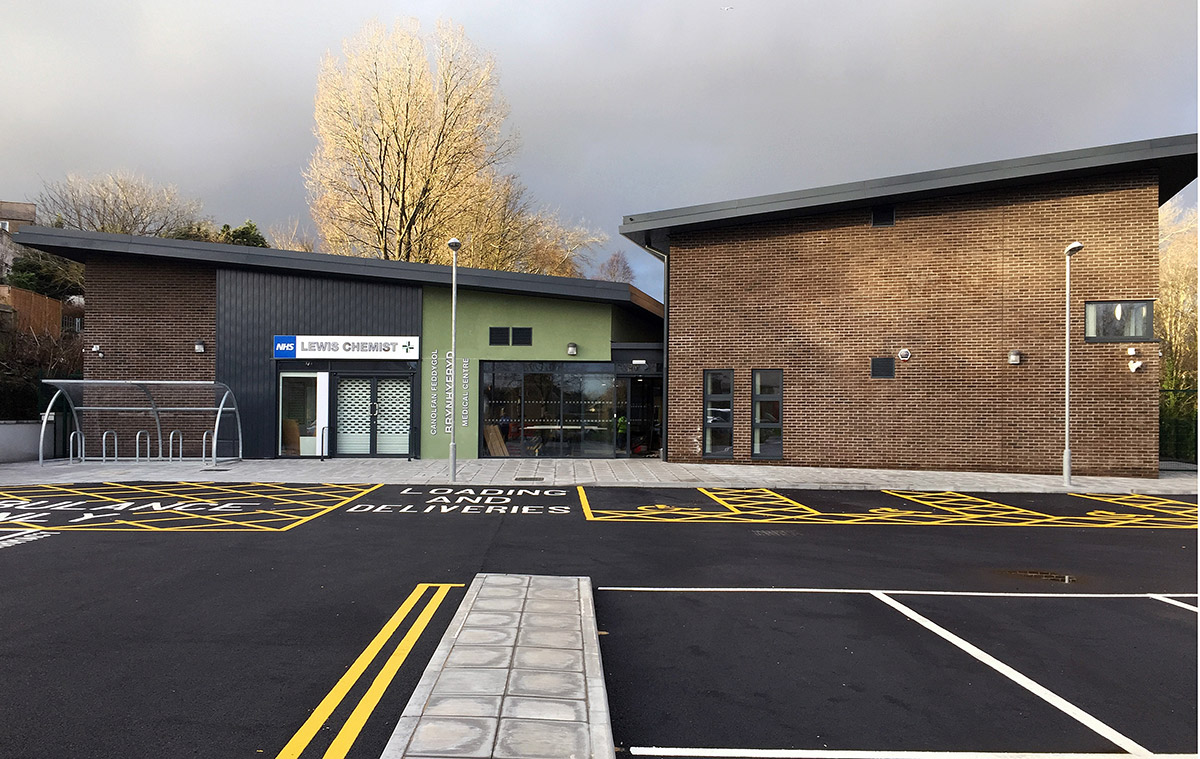 The development of a £3m new primary care health centre in the village of Brynhyfryd, a long-awaited resource for the community of Swansea, has reached practical completion and will open doors today to the public.
Developed by The Healthcare Property Company Wales (HPC Wales), the 1,290 sq m custom-built centre has been designed to meet the changing demands, and increasing number of patients in the local areas.
Replacing the existing surgery nearby, it contains a modern reception area, seven consultation rooms and two treatment rooms with 4 GPs. It also has the facility to carry out minor operations allowing patients to receive more of their healthcare treatment in one place. In addition, the centre has a space for training future GPs, a Lewis Pharmacy and improved car parking.
The new Brynhyfryd Primary Care Health Centre has been supported by the Welsh Government and developed in partnership with Brynhyfryd Surgery and Abertawe Bro Morgannwg University Health Board.
"The Brynhyfryd Primary Care Health Centre is an excellent facility for the patients, doctors and staff of the health board and Brynhyfryd Surgery. We were delighted to have the opportunity to develop a modern centre which will allow more medical services to be delivered to the community of Swansea," said Paul Stacey, HPC Wales Managing Director.
The building was designed by architects Austin-Smith:Lord and constructed by WRW Ltd. It has achieved a 'Very Good' BREEAM rating, and an 'Excellent' rating for energy efficiency.
ENDS



Notes to Editors
HPC Wales is a joint venture between The Healthcare Property Company Ltd and Gaufron Healthcare Ltd of Llandrindod Wells. The development was financed by MedicX Fund.
About The Healthcare Property Company
The Healthcare Property Company develops healthcare real estate (NHS and Private) partnering GPs, Dentists and other clinical service providers in the UK to deliver bespoke and cost-effective care facilities. It has extensive experience in delivering all aspects of the process, including financing, site finding, construction and relocation, project management and design. More information: www.thehealthcarepropertycompany.co.uk.
Please contact Sarah Hunt, Marketing Manager: shunt@thpco.co.uk
---